Summary
Current Position: US Representative for MI 5th District since 2013
Affiliation: Democrat
Former Position(s): Genesee County Treasurer from 1996 – 2012
Featured Quote: 
Thank you to these brave police officers. Thank you for protecting the lives of members, staff and visitors on January 6th. Thank you for defending our democracy. Thank you for your heroism & bravery to testify before Congress and bring the truth to the American people.
Featured Video: 
Congressman Dan Kildee full interview discussing video captured during Capitol riot
News
FLINT, MI — In a city that boomed thanks to vehicles powered by internal combustion engines, U.S. Rep. Dan Kildee said Wednesday, Sept. 1, that Flint can reclaim that legacy — in a slightly different way.
"Flint is known for putting the world on wheels," Kildee, D-Flint Twp., said in a virtual news conference. "Right now, what I'm doing is working in Congress to ensure we put the world on electrified wheels."
Kildee joined county and state officials and climate advocates Wednesday, calling for significant investments in electric vehicles in an event sponsored by Moms Clean Air Force & Black Millennials for Flint.
The congressman urged lawmakers to back President Joe Biden's infrastructure bill and his "Build Back Better Budget," which he said would help expand the market for EVs and invest in the infrastructure needed to support them.
"I see this as a chance for us to learn from some of the past mistakes (in the auto industry) and ensure that the United States — not China — lead this transition to electric vehicles," Kildee said.
Twitter
About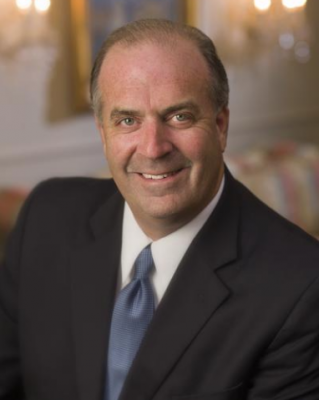 Source: Government page
Born and raised in Flint, Congressman Dan Kildee is a lifelong Michigander. In Congress, he has proven he can bring people together and get real results for his constituents and Michigan.
Fighting Blight in Michigan: Congressman Kildee secured hundreds of millions of dollars in federal funds to help strengthen neighborhoods, raise home values and make communities safer by removing abandoned houses across Michigan, including in Flint and Saginaw.
Freeing a Marine Veteran from Prison in Iran: When one of his constituents, Amir Hekmati, an American citizen and U.S. Marine veteran was held as a political prisoner in Iran, Congressman Kildee worked alongside the Hekmati family to raise awareness and ultimately negotiate Amir's release.
Getting Real Aid for Flint Families During the Water Crisis: During the water crisis in Flint, Congressman Kildee worked tirelessly to bring much needed relief to Flint families. He led the fight – bringing Democrats and Republicans together – to pass legislation bringing over $100 million in federal funds to help replace lead pipes and expand health care to residents. And he worked across the aisle to pass laws to prevent a similar crisis from happening in the future. Lastly, he worked with the Obama Administration to secure additional hundreds of millions to help Flint recover, including Medicaid expansion, funding for new jobs and nutritious foods.
Protecting the Great Lakes from Nuclear Waste: Congressman Kildee led the fight to successfully stop a Canadian company from permanently burying nuclear waste less than one mile from the Great Lakes.
Congressman Dan Kildee holds various leadership positions in Congress. As Chief Deputy Whip—part of the Democratic leadership team in the 116th Congress—he acts as an important liaison among Members of Congress and the leadership to build support for Democratic priorities and legislation.
Congressman Kildee serves on the prestigious Ways and Means Committee, the oldest and one of the most powerful committees in the U.S. House of Representatives. On the committee, Congressman Kildee works to lower the costs of health care premiums and prescription drugs, protect Social Security and Medicare, negotiate fair trade deals, and create a tax system that benefits working families, not just the richest corporations. The committee also has vast jurisdiction over important programs including Unemployment Insurance, enforcement of child support laws, Temporary Assistance for Needy Families, and foster care and adoption programs.
Before being elected to Congress, Congressman Kildee co-founded and served as the president of the Center for Community Progress, a national non-profit organization focused on urban land reform and revitalization.
He also founded Michigan's first land bank – the Genesee County Land Bank – which is responsible for tens of millions of dollars in redevelopment in Flint. The Genesee County Land Bank later served as a model for over 100 other land banks across the nation.
Previously, Congressman Dan Kildee served as the Genesee County Treasurer, on the Genesee County Board of Commissioners, and on the Flint Board of Education. Additionally, he worked for eight years at the Whaley Children's Center, a residential treatment facility in Flint for children who have experienced trauma and abuse.
Congressman Kildee resides in Flint Township with his wife, Jennifer. They have two children, Kenneth and Katy. Dan's oldest son, Ryan, and his wife Ginger are the parents of their first two grandchildren, Caitlin and Colin.
Voting Record
Caucuses 
Congressional Progressive Caucus
Afterschool Caucuses
Congressional Freethought Caucus
Blue Collar Caucus
Offices
Contact
Email:
Web
Government Page, Campaign Site, Twitter, YouTube, Facebook, Wikipedia
Politics
Source: none
Campaign Finance
Open Secrets – We Follow the Money
Voting Record
VoteSmart – Key Votes & Ratings
Search
Wikipedia Entry
Daniel Timothy Kildee (/ˈkɪldiː/; born August 11, 1958) is an American politician serving as the U.S. representative for Michigan's 5th congressional district since 2013. He is a member of the Democratic Party.
From 1977 to 2009, Kildee was a municipal elected official. On November 6, 2012, he was elected the U.S. representative for Michigan's 5th district, succeeding his uncle, Dale Kildee.[1]
Early life and education
Kildee was born in 1958 in Flint, Michigan. He attended Flint Northern High School and Central Michigan University. In 2008, he finished his coursework at CMU, earning a B.S. in community development administration.[2][3]
Flint local political career
At age 18, Kildee became one of the nation's youngest elected officials when he was elected to the Flint Board of Education in 1977.[4]
In 1984, Kildee was elected to serve on Genesee County's board of commissioners, subsequently serving for 12 years, including five as chair.[5]
In 1991, he ran for mayor of Flint. He was one of four candidates to challenge incumbent Mayor Matthew Collier in the August 6 nonpartisan primary election. City Councilman Woodrow Stanley finished first with 24% of the vote. Collier ranked second with 23% of the vote, qualifying for the November election. Kildee finished third with 18%.[6]
County Treasurer
In 1996, Kildee was elected Genesee County Treasurer. He was reelected in 2000, 2004, and 2008. He was reelected in 2008 with 72% of the vote.[7]
Land Bank
In 2002, Kildee helped create the Genesee County Land Bank, a Washington-D.C. based nonprofit organization focused on urban decay.[8][9] The land bank has helped to clean up vacant and abandoned structures in the community.[10]
The Genessee County Land Bank was the first community land bank in the U.S. The concept of community land banks has since expanded to other U.S. cities.[11][12]
Center for Community Progress
In 2009, Kildee co-founded and served as president of the Center for Community Progress, a nonprofit focused on urban revitalization.[13][14] He resigned as county treasurer to oversee the group.[15]
U.S. House of Representatives
Elections
2012
Kildee's uncle, Dale Kildee, served in the House of Representatives representing Michigan's 5th congressional district.[16] In July 2011, Dale Kildee announced he would retire from Congress.[17] Dan Kildee declared his candidacy for the House on November 1, 2011.[1] He was unchallenged in the Democratic primary. In the November election, he defeated Republican State Representative Jim Slezak, 65% to 31%.[17]
Tenure
In January 2013, then-House Minority Whip Steny Hoyer appointed Kildee assistant whip. His fellow freshmen Democratic members elected Kildee to serve as their representative to the caucus's Steering and Policy Committee.[18]
In 2019, Kildee helped secure $11.2 million in federal funding to demolish blighted homes in Saginaw.[19] He supported Steny Hoyer's "Make it in America" legislation, which would remove tax breaks for companies that move jobs overseas.[20]
In a September 2016 speech on the U.S. House floor, Kildee claimed that House Republican leaders were refusing to approve emergency aid to Flint because a majority of its residents are Black.[21] Congress passed a funding measure that provided $170 million in aid to communities including Flint that sought infrastructure improvements for their water.[22]
In April 2018, Kildee, Jared Huffman, Jamie Raskin, and Jerry McNerney launched the Congressional Freethought Caucus.[23]
As of March 2022, Kildee had voted in line with Joe Biden's stated position 100% of the time.[24]
Committee assignments
Caucus memberships
Gubernatorial campaigns
Kildee was a candidate in the 2010 Michigan gubernatorial election,[29] setting up an exploratory committee and filing to run.[30] He ultimately dropped out of the race.[13] He was also rumored to be considering a run in the 2018 Michigan gubernatorial election, but publicly declared he would not run.[31]
Personal life
Kildee has been married to Jennifer Kildee since 1988. They have three children.[17]
References
External links
Issues
Source: Government page
Committees
Ways and Means Committee
House Budget Committee
Legislation
Learn more about the legislation that I sponsored or co-sponsored.
Issues